Nestled amidst the majestic Rockies, Vail, Colorado, became the backdrop for an extraordinary journey for our team. We traversed from across the United States and even the exotic land of Toronto, Canada, to converge on this picturesque destination. As a remote company, this much-anticipated trip marked a significant milestone: our first time getting the entire team together in person. Balancing work and team building, our excursion harmoniously combined strategic discussions and thrilling escapades. Join us as we recount our three days filled with laughs, thrills, and unforgettable memories in the Colorado wilderness.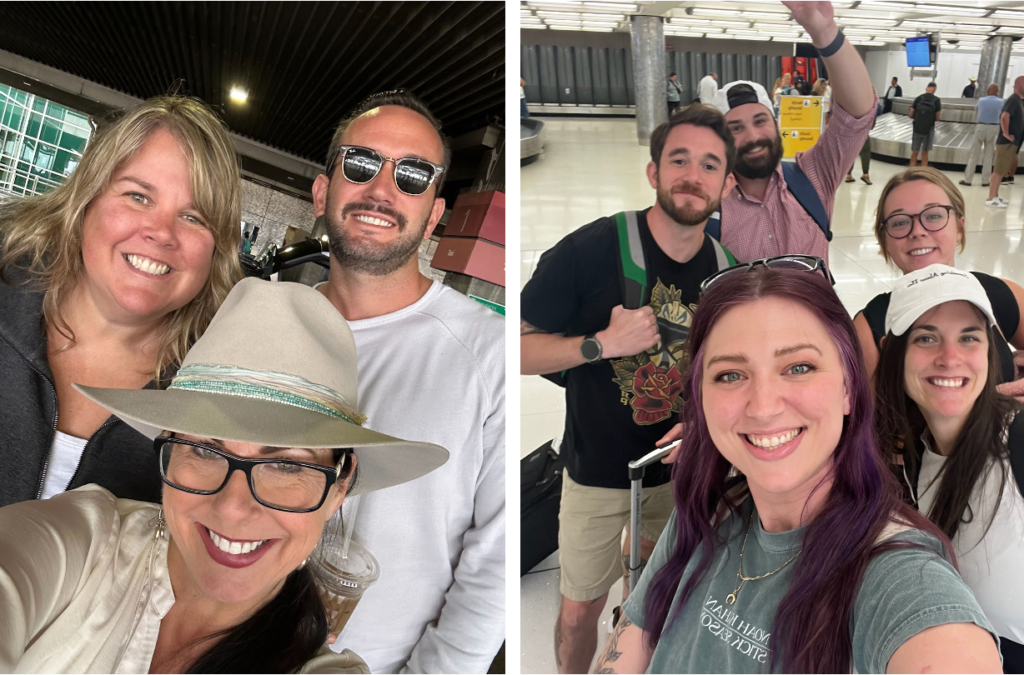 To kick off the festivities, we gathered around rustic picnic tables at Garfinkel's, where the sinking sun cast a golden glow over mountains. We enjoyed American pub delights, sipped refreshing cocktails, and built new connections. Our earlier remote jokes landed even better in person, and we couldn't help but appreciate the camaraderie that transcended the digital realm.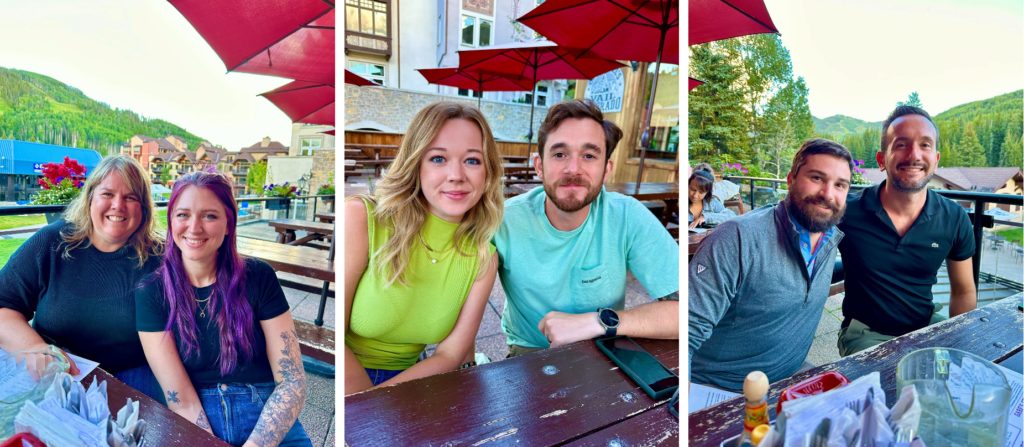 On day two, we enjoyed a hearty breakfast while connecting with clients on their top priorities to jumpstart the day on a high note. In the following hours, we engaged in a dynamic discussion aimed at fostering a more integrated approach to our marketing efforts. We recognized the power of combining our diverse disciplines and skill sets to achieve greater synergy in our campaigns. Each team member shared their unique strengths and interests, highlighting how we could complement and enhance each other's work. By leveraging this cross-disciplinary collaboration, we envisioned the potential to create more holistic and impactful marketing strategies.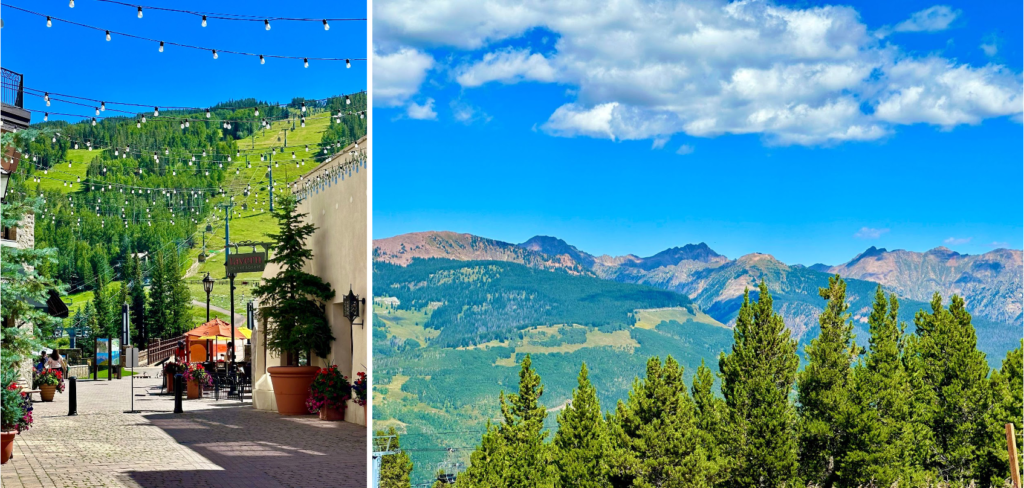 Always striving to reach new heights, 8,120 feet wasn't nearly enough for our team. That afternoon, we packed ourselves into a gondola to the summit, where we stood atop a dizzying 13,419 feet as we peered out into the rugged landscape.
While there, we got the opportunity to slow down and connect with each other. But, the relaxing didn't last for too long. Eager to get our fix of high-altitude thrills, we geared up to ride down a soap-box derby car bolted to aluminum rails. We hustled to the mountain coaster queue, lining up to take our respective turns careening down a mountain with little more than excitement and a cloth seat belt to keep us safe. We came, screamed, and came out the other side ready to take on the rest of the day.

Following the coaster rides (yes, plural), some of us decided to venture further up the mountain with a short hike, others went down to the pool to unwind, and others decided that maybe now was the best time to take a nap. A few hours later, as the sun began its descent, our team regrouped and embarked on a shuttle bus journey to Vail Village. Here, we were captivated by the European alpine charm that defines this town. Often filled with snow, skiers, and snowboarders, we experienced Vail in the warm comfort of summer. We easily found seating at the Red Lion, where we were serenaded by live music and shared a meal, further deepening our bonds as a team.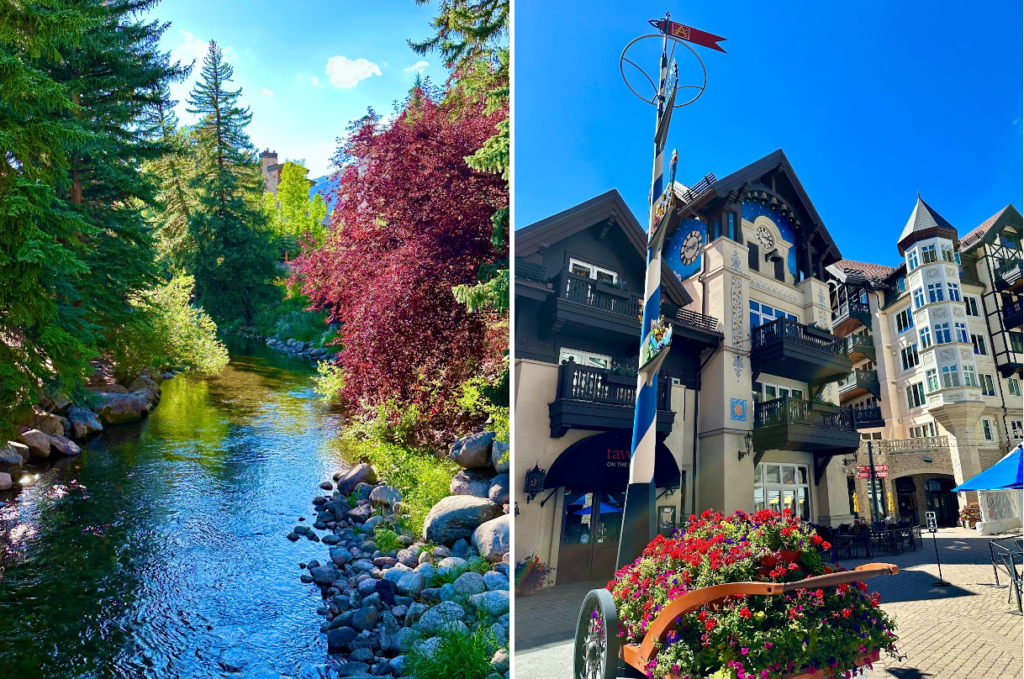 The sun rose on day three as the cool air and smell of coffee slithered their way inside our rooms. We began the day discussing our comms and PR plans for the remainder of the year and 2024. As we outlined our individual goals, we simultaneously brainstormed how we could translate our aspirations into actionable strategies to generate results for our clients. It was a truly collaborative and enlightening experience, reaffirming our commitment to continuously improve and innovate.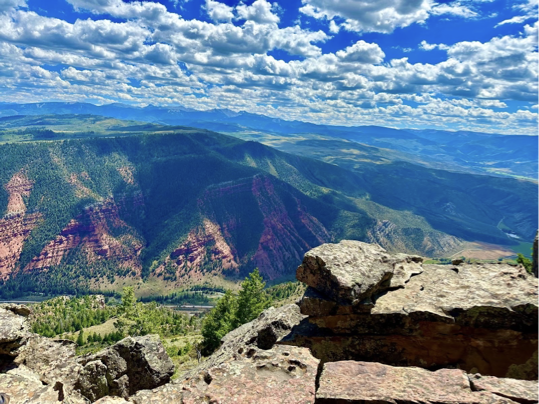 As the meeting came to a close, we shut our laptops, and piled into a van that would take us to Wolcott, CO. We rode side-by-side ATVs through 20,000 acres of preserved woodlands.
As the spark plugs ignited, so did our excitement. Our caravan of gas-powered wagons pushed its way up and down dusty trails as a sea of peaks, rugged and grand, painted by the Colorado sun. We accidentally (or maybe not so accidentally) sent our machines triumphantly through mud to see who could leave looking the most like a wet tumbleweed. Was it fun? Take a look below. You be the judge.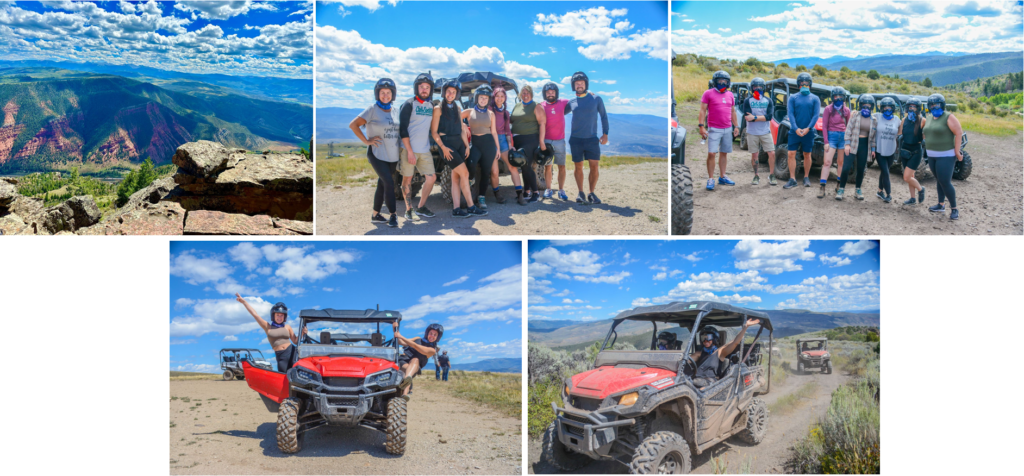 On our last night in Vail, we celebrated with a dinner savoring the flavors of a perfect day. The menu included quality food, heartwarming service, and an abundance of team laughter. We soaked in the good vibes, swapping stories, passing appetizers, and raising our glasses. We reflected on the time spent together, and then strolled back to basecamp, as the blue supermoon's light directed us home.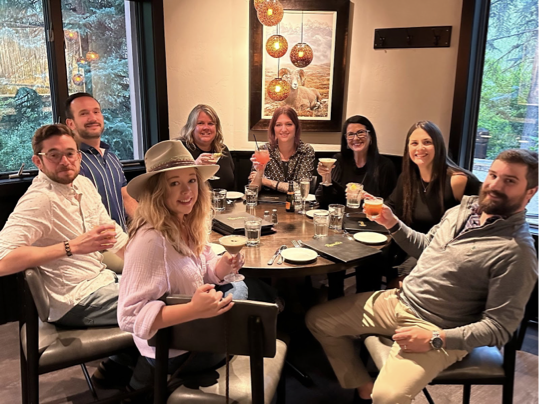 In the end, as we bid farewell to the breathtaking landscapes and unforgettable moments, it was clear that this journey was more than just a company retreat. It was a testament to our remote team's strength. As we returned to our everyday lives, we carried with us not only souvenirs, but a renewed sense of unity and purpose.
Interested in learning more about the SalientMG team? Click here.